Surgeries Completed Since Opening in April 2007:
UCAN Nonprofit Spay & Neuter Clinic
Low-Cost Spay & Neuter for Greater Cincinnati
We believe that a NO-KILL community for cats and dogs in Greater Cincinnati is achievable. It takes both spay/neuter and adoption of homeless animals to get us there. For the spay/neuter part, UCAN operates a nonprofit, low-cost spay/neuter clinic to service low-income pet owners, people caring for free-roaming cats, rescue groups, and animal shelters. We are a 501(c)(3) charitable organization and offers low-cost services thanks to generous private donations and grants.
Vision & Mission
OUR VISION is a community without homeless pets where all residents have access to quality, affordable spay/neuter and other resources to help them keep their pets in their loving homes.
OUR MISSION is ending the euthanasia of cats and dogs in local shelters and keeping pets in their loving homes by providing professional and affordable spay/neuter services.
Winter Feral Cat Protocol
Please do not trap feral cats if it is 40 degrees or below unless you have a safe, heated environment in which the cat can recover for 7 to 10 days after surgery, where it will have access to food and water.
Help End Euthanasia of Greater Cincinnati Dogs & Cats
Too Many Pets. Too Few Homes.
Over 70,000 puppies and kittens are born in the U.S. EACH DAY, compared to 10,000 humans.
Over HALF of those litters are unintended.
Millions of these unwanted, innocent dogs and cats are abandoned.  Some fend for themselves on the streets. Many are abused or neglected. Approximately 6.5 million end up in overcrowded, underfunded county shelters each year, where approximately 2 million not lucky enough to be quickly adopted are euthanized each year.  Our local Hamilton County SPCA, alone, took in 6,424 dogs and 5,579 cats in 2017.
---
The Solution is Simple.
Spaying and neutering dogs and cats prevents unwanted births, substantially reducing the number of animals that will wind up in shelters and face euthanasia. The surgeries UCAN has completed since it opened in April 2007, have prevented hundreds of thousands of unwanted kitten and puppy births.
Low-Cost Vaccine Clinic
Fridays from 12:00 Noon to 2:30 p.m.No appointment necessary.
---
To keep pets healthy and out of local shelters, we offer low-cost vaccines, microchips with lifetime registrations, testing for heartworms (for dogs) and Felv/FIV (for cats), parasite treatment and prevention, and other preventative veterinary services at our vaccine clinic.
Keeping your pet up to date on recommended annual vaccines can prevent costly illnesses.
If your pet has a current rabies vaccine, please bring proof with you (rabies certificate or vet records - a tag on the collar is not sufficient proof). Otherwise, your pet will be given a 1-year rabies vaccine for $10, because a current rabies vaccine is required by law.
---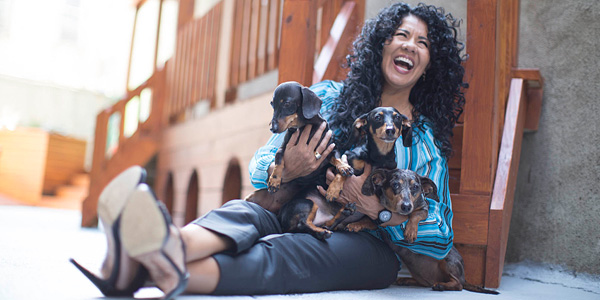 October 15, 2018
Thanks to a generous grant from The Joanie Bernard Foundation, UCAN has a fantastic cat special for Hamilton County and Clermont County residents! Spay/neuter surgery is only $20, and cats receive a FREE rabies vaccine.
This special will be available until March 31, 2019.
October 3, 2016
Owned cats in Boone, Campbell, Carroll, Gallatin, Grant, Kenton, Owen and Pendleton counties in Northern Kentucky will continue to get FREE surgery and FREE rabies and FVRCP vaccines through May 31, 2019, thanks to a generous renewal grant from the Northern Kentucky Area Development District and The Joanie Bernard Foundation.