Surgeries Completed Since Opening:
UCAN Nonprofit Spay & Neuter Clinic
Low-Cost Spay & Neuter for Greater Cincinnati
Vision & Mission
OUR VISION is a community without homeless pets where all residents have access to quality, affordable spay/neuter and other resources to help them keep their pets in their loving homes.
OUR MISSION is ending the euthanasia of cats and dogs in local shelters and keeping pets in their loving homes by providing professional and affordable spay/neuter services.
We passionately believe that every pet deserves a good life and every person deserves the companionship and health benefits that a pet provides.
As a 501(c)(3) charitable organization, thanks to generous donors and grants, we are able to save lives of cats and dogs in our community by:
---
Combating pet overpopulation through low-cost (free to those who cannot afford anything) spay/neuter surgery, preventing unwanted litters of puppies and kittens and enabling pets to live longer, healthier lives because surgery eliminates or substantially reduces the risk of certain fatal infections and types of cancer.
Humanely stopping the exponential growth of the community cat population by trapping, sterilizing and vaccinating community cats.
Preventing costly illnesses by offering low-cost core vaccines.
Ensuring pets get back to their owners if lost, rather than entering a shelter, by offering low-cost microchips with lifetime registrations.
Collaborating with our community partners to better serve pets and people in our community.
---
Spay-Ghetti & No Balls Dinner Fundraiser
Join us for our fifth annual Spay-Ghetti & No balls dinner at a unique Cincinnati treasure - the American Sign Museum in Camp Washington. After touring the museum, you will join us for a pasta buffet by Hilvers Catering. Enjoy cocktails at the cash bar, play games, bid on some awesome silent auction items and enter to win fun raffle baskets. Valet parking is available at no additional cost to you. Ticket price is $50 ($25 of which is tax-deductible).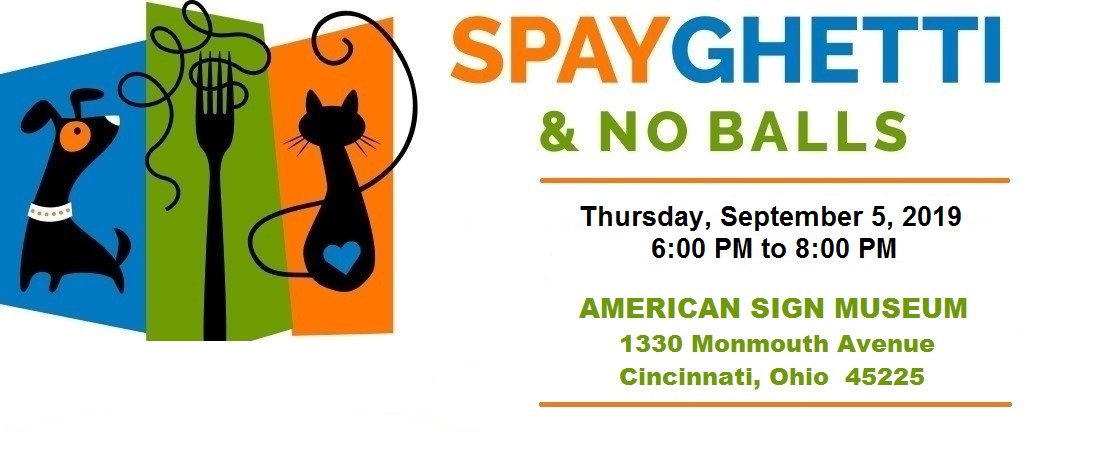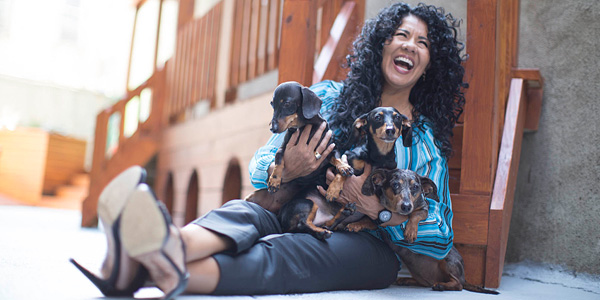 Low-Cost Vaccine Clinic
Fridays from 12:00 Noon to 2:30 p.m.No appointment necessary.
---
To keep pets healthy and out of local shelters, we offer low-cost vaccines, microchips with lifetime registrations, testing for heartworms (for dogs) and Felv/FIV (for cats), parasite treatment and prevention, and other preventative veterinary services at our vaccine clinic.
Keeping your pet up to date on recommended annual vaccines can prevent costly illnesses.
A current rabies vaccine is required by law. If your pet has a current rabies vaccine, please bring proof with you (rabies certificate or vet records - a tag on the collar is not sufficient proof). Otherwise, your pet will be given a 1-year rabies vaccine for $10.
---